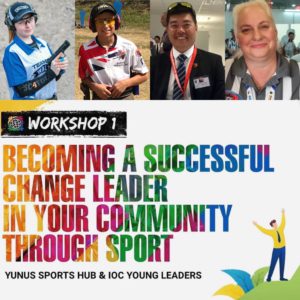 Today the IPSC took part in the first UTS Festival's workshop "Becoming a successful change leader in your community through sport" presented by YUNUS Sports Hub & IOC Youth Leaders.
IOC Youth Leaders shared their experiences with the UTS Festival's participants and encouraged them to be leaders in life!
The IPSC Team was represented by Anastasia Mustonen from Finland, Sasha Mikhailov from UKPSA, Louise Groenewald from South Africa, and Roderick Seeto from Papua New Guinea.
Read more about here: Virtual Youth Festival 2020