Alliance of Original IPSC Accessories Manufacturers
IPSC

 supports the 

Alliance

 of Original 

IPSC

 Accessories Manufacturers.

 

To combat and prevent the use of unsafe and illegal counterfeited accessories, some of the most important and notable 

IPSC

 sponsors and manufacturers of original equipment have joined forces to create the 

Alliance

 of Original 

IPSC

 Accessories Manufacturers.

 

At 

IPSC

, we fully support our Partners and Sponsors that have contributed to the development of our beloved sport and emphatically condemn the use of unsafe counterfeits. Not only does this represent a dangerous situation to athletes, officials and the public, but also causes profound damage to the legitimate businesses that invest considerable resources into research, development and commercialization of reliable products and accessories.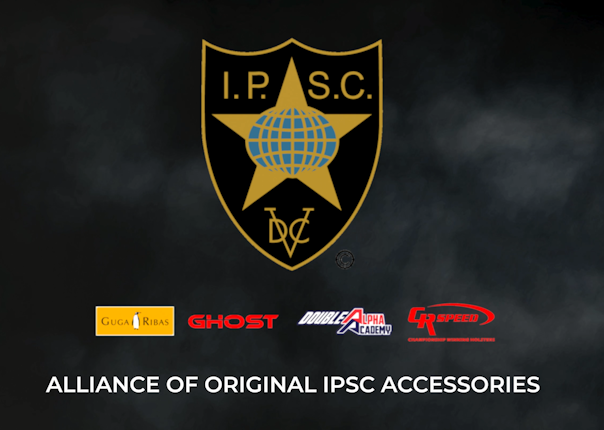 The Alliance's Founding Members
The organization was created with IPSC in conjunction with these highly respected and trusted manufacturers:
Counterfeit equipment is a serious threat to the safety and performance of shooting sports enthusiasts. Counterfeit equipment refers to any product that is not authorized by the original manufacturer or that does not meet the quality standards of the industry. Pirated and sub-par equipment can include firearms, ammunition, optics, accessories, clothing, and protective gear. Using counterfeit equipment can have severe consequences, such as:
Malfunctioning or exploding firearms or ammunition, which can cause injury or death to the user or bystanders.
Poor accuracy or reliability, which can affect the outcome of competitions or recreational activities.
Damage to the original equipment, which can void the warranty or reduce the resale value.
Legal liability, which can expose the user to lawsuits or criminal charges if they use counterfeit equipment in violation of intellectual property rights or safety regulations.
To avoid counterfeit equipment, IPSC athletes and enthusiasts should always buy from reputable dealers or authorized distributors. They should also check the authenticity and quality of the products before using them, and look for signs of counterfeiting, such as:
Missing or altered serial numbers, logos, labels, or packaging.
Unusual or low prices, especially for high-end products.
Poor craftsmanship, materials, or performance.
Lack of documentation, warranty, or customer service.
Using counterfeit equipment is not worth the risk. IPSC members should always choose genuine and quality products that can ensure their safety and satisfaction.