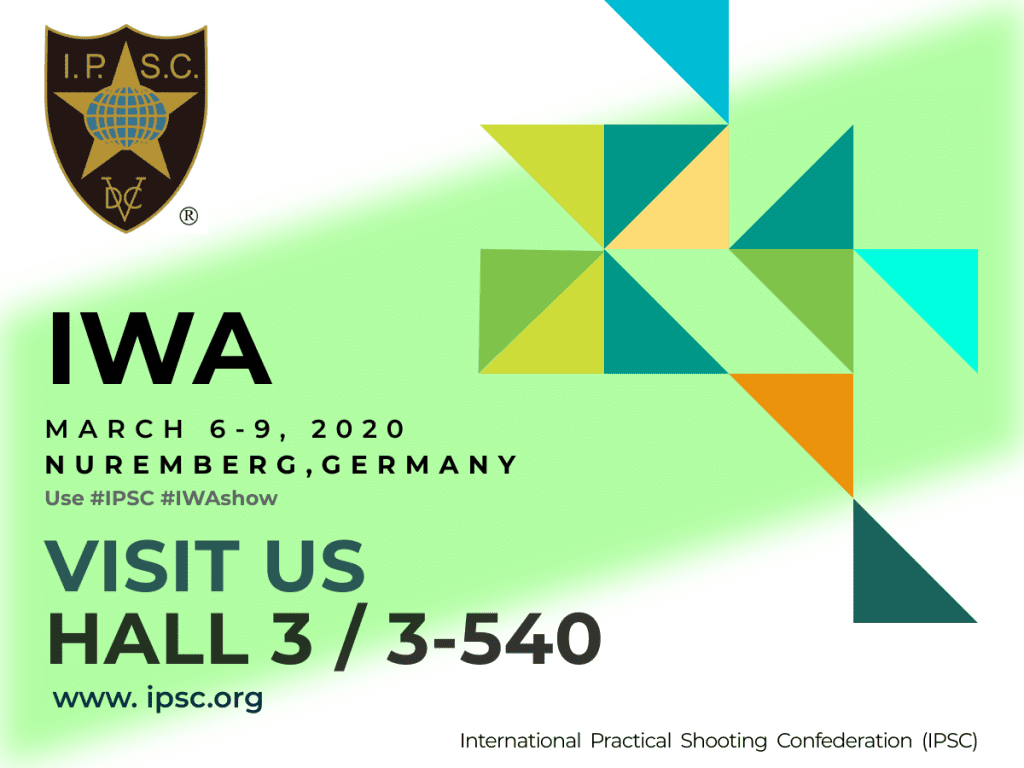 The International Practical Shooting Confederation (IPSC) will be exhibiting at IWA Outdoor Classics 2020, which is being held March 6-9, 2020 in Nuremberg Exhibition Center, Germany.
Visit Us at Hall 3 // Booth 3 – 540 
Over the last 46 years, IWA OutdoorClassics has developed into a world-leading trade fair for hunting, shooting sports, equipment for outdoor activities and for civilian and official security applications. 61 % of the 45,476 trade visitors in 2019 came to Nuremberg from 122 countries outside Germany and 81% of the altogether 1,619 exhibitors too.
For more details and tickets, please, visit IWA's official website: https://www.iwa.info
IWA OutdoorClassics 2020
Exhibition Centre
90471 Nürnberg, Germany
Date & Opening Times
6 – 9 March 2020
09:00 – 18:00 (Friday to Sunday)
09:00 – 16:00 (Monday)
Marketing & Media requests: nikiforova@ipsc.org