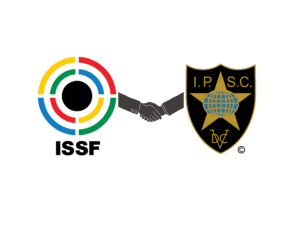 IPSC AND ISSF DISCUSSED CLOSER COOPERATION FOR SPORTS DEVELOPMENT WORLDWIDE
ISSF President Luciano Rossi, IPSC President Vitaly Kryuchin, IROA President Dino Evangelinos, and Chairman of Barbados Shooting Council Geoffrey Browne held an online meeting to discuss closer cooperation for the benefit of sports shooting development.
The parties agreed on closer cooperation in general and, in particular, on the further work regarding the new regulation prohibiting lead in ammunition Lead Ban) and IATA's restrictions for ammo transportation (5 kg per person) for athletes while traveling to sports matches.
"There are a lot of people who like to shoot, love shooting sports in the World! We (Shooting Sports) should join and stay together, so we will be stronger!" Luciano Rossi, ISSF President said.
"We are happy to hear it and open to tight cooperation!" answered Vitaly Kryuchin, IPSC President.
Next ISSF and IPSC meeting and Mutual cooperation plan of two parties are currently under development.